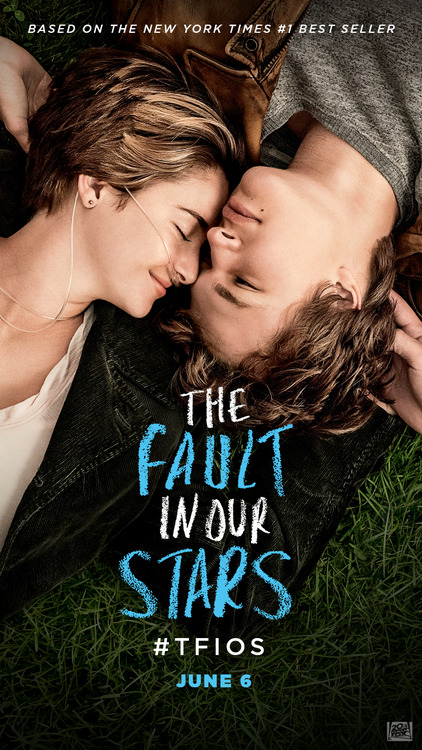 Fault in our stars is a tragic and beautiful movie that will always have a place in my heart. One of my favorite things about the movie was that it doesn't victimize cancer, in the words of our main character "cancer just wants to be alive." I cried so much in this film and also donated my hair to cancer it upset me so much.  Although it violently ripped my heart out stamped on it then ran over it, i would recommend it anyone over twelve.
Summery:
Hazel Grace is a teenage girl who has been doomed with cancer. Her mother decides after a period of time that she is depressed, so she is shipped of to a support group. All is normal until a handsome plot twist by the name of Augustus waters steps into the picture and teaches us how to live even when your vertically on the door of death.
Age rating: 12
This film is not anyone to squeamish. The is a scene were someone has a infected g tube jabbing from their stomach as they lay in a pool of their own vomit. Someone has there eyes operated out of there head and language.
As for romance *throws up* there is a scene that heavy hints at sexual content but nothing to explicit is shown. There is also minor sexual content.
rating: 5/5
Gypsy xx
Thanks for our little infinity Fault in our stars.